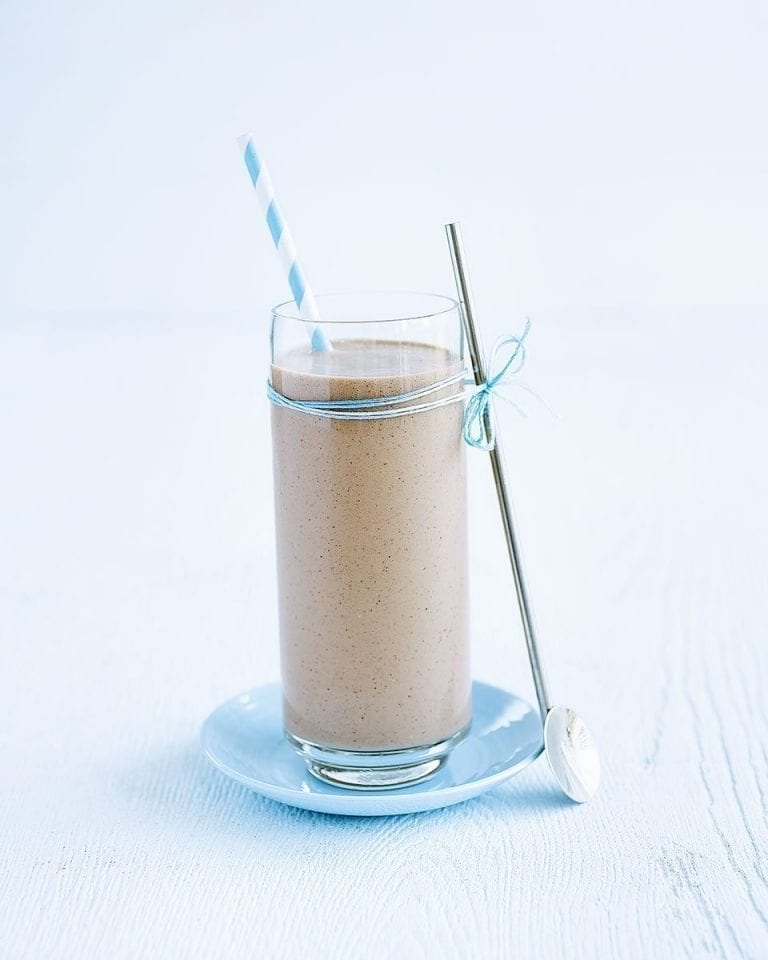 SERVES 2
HANDS-ON TIME 2 MIN
This 2-minute wonder smoothie recipe is not only delicious, but brings a massive boost of fibre and protein to your day.
½ TBSP ESPRESSO POWDER MIXED WITH ½ TBSP BOILING WATER (OR 1 SHOT FRESHLY BREWED ESPRESSO)
360ML ALMOND MILK
50G OATS
1 RIPE LARGE BANANA
2 PITTED MEDJOOL DATES
2 TBSP ALMOND BUTTER (WE LIKE PIP & NUT)
HANDFUL ICE CUBES
Method
Put all the ingredients except the ice into a blender and whizz until smooth. Add the ice and whizz again until crushed.