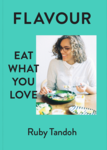 Makes 16,
serving 4
Easy
Ingredients
4
large carrots (roughly 600g total)
1/2 tsp
salt
6
spring onions, thinly sliced
150g
feta, crumbled into small chunks
2
limes, zest
4 tbsp
plain flour
1 tsp
ground cumin
1 tsp
ground coriander
Small handful
of parsley, finely chopped
2
large eggs
Vegetable oil, for frying
For the dipping sauce:
150g
natural yoghurt
1
lime, juice
Small handful
of parsley, finely chopped
Salt and black pepper, to taste
Instructions
Coarsely grate the carrots and mix with the salt in a large bowl (it sounds like a lot of salt, but it's just there to draw the moisture out of the carrots, and most of it will be lost). Let the salted carrotsit for 10 minutes, then squeeze it out – either in your hands or through a muslin cloth or tea towel – removing as much of the liquid as you can.
Stir the spring onions, feta, lime zest, flour, spices and parsley into the drained carrot. Whisk the eggs lightly together then add them to the mix. If the mixture is too dry to just about hold together in balls when you squeeze it in between your palms, add a drop of milk or water; if it's too wet, add another tablespoon of flour.
Heat a little oil in a large non-stick frying pan. Divide the carrot mixture into 16 portions, shaping each little mound into a rough rugby ball shape using your hands. Working in batches, fry over a medium heat for around 4 minutes, giving them a quarter turn every minute, until they're nicely browned and set on all sides.
For the dipping sauce, mix the yoghurt, lime juice and parsley with a good pinch of salt and pepper. Serve with the carrot bites while they're hot.